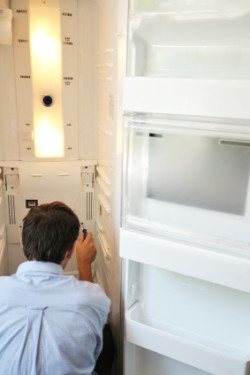 Is there anything more frustrating than opening up your fridge or freezer to discover that it has grown warm, and everything inside has started to spoil? If you've found yourself in this situation—or if you suspect a problem with your refrigerator and want to avoid the worst—it's time to call Discount Appliances Repair HVAC. We have two decades of experience helping Arlington-area homeowners with refrigerator repair. From a refrigerator not cooling to one that's cooling too much, we're able to solve the full gamut of problems you could be having with your unit. Trust our pros for fridge repair that gets the job done. Call today!
We're able to provide fridge repairs for residential units in both home and commercial settings. Contact us if your refrigerator is:
Leaking
Cooling ineffectively
Overcooling
Fluctuating in temperature
Making strange noises
Or having any other issues
No matter what brand you own, and no matter what issues it's having, we're the company to trust if you're ready to get your kitchen routine back to normal. When it comes to refrigerator repair, we put quality workmanship first. We'll take the time to accurately diagnose the root cause of your problems so we can give you effective fridge repairs. And, because we stand behind our refrigeration repair labor and parts with a 90-day warranty, you can trust that your fridge will be ready to work hard for you long term.
Insured & EPA Certified for Fridge Repair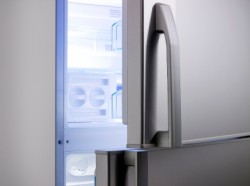 You want to put your valuable appliance in capable hands. For your protection and peace of mind, Discount Appliances Repair HVAC is fully insured for all of the refrigeration repair services we offer. We're also certified by the Environmental Protection Agency to handle hazardous refrigerants, including Freon. If you want to enjoy the confidence that comes with hiring a company that will carry out safe and effective refrigerator repairs, you've come to the right place.
For residential refrigeration repairs in Arlington and the surrounding region, look no further than the company that truly cares about your satisfaction: Discount Appliances Repair HVAC. We'll work hard to meet your needs!
At this time, we are unable to offer Samsung, Fisher & Paykel, and LG refrigerator repairs. We apologize for the inconvenience.