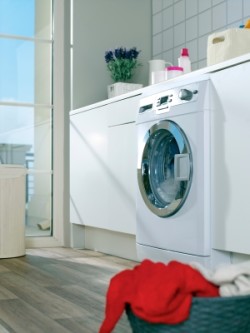 Is your dryer overheating, making unusual noises, or just not getting your clothes and linens dry? It's time to call in the dryer repair specialists at Discount Appliances Repair HVAC. We're your source for washer and dryer repair in Arlington, offering top-notch workmanship and customer service in our efforts to ensure your satisfaction. Whatever problems your dryer is experiencing, we have the knowledge and skill to carry out dryer repairs efficiently and effectively. We'll be there for you from your initial phone call until your clothes dryer repair is complete—and beyond, thanks to our 90-day warranty. Contact us now to schedule your appointment!
Discount Appliances Repair HVAC is available for dryer repair service if your unit is:
Failing to turn on
Failing to heat up
Failing to tumble
Overheating
Giving off unpleasant odors
Making strange noises
Or having any other performance issues
While you might be tempted to try dryer repairs on your own, in general, hiring a professional is a much better idea. DIY dryer repair can be ineffective or actually make your problem worse, resulting in you having to call a clothes dryer repair technician in the end after all. Ensure that your dryer malfunctions are solved promptly by calling Discount Appliances Repair HVAC for dryer repair service right away.
We work on many brands and models, and we'll tailor our tumble dryer repairs to your specific unit's needs. Contact us for Maytag dryer repair, Frigidaire dryer repair, Amana dryer repair, and more!
Insured Washer and Dryer Repair Pros
We're proud to be fully insured for all of the electric and gas dryer repair services we provide. You can breathe easy putting your tumble dryer repairs in our skilled hands. Additionally, we have more than 20 years of experience in the industry. We strive for high-caliber repairs that you can count on to last long term.
Get more information on what sets Discount Appliances Repair HVAC apart by calling us today! We look forward to meeting your electric or gas dryer repair needs in Arlington and throughout the region. When it comes to dryer repair services, we're the company to trust for exceptional results.
Discount Appliances Repair HVAC does not work on LG, Samsung, and Fisher & Paykel dryers at this time.