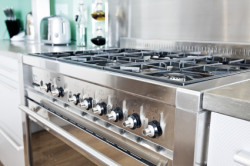 Without a working oven or stove, you'll have a hard time planning your family's meals. If you'd prefer not to spend a fortune eating out or ordering takeout, contact Discount Appliances Repair HVAC to discuss scheduling oven repairs. Our oven repair pros have two decades of experience in the industry and are committed to quality workmanship. We're familiar with most major brands and models, and we take pride in providing accurate and effective repairs. Don't live with an oven not heating or stove burners that won't light—call or e-mail Discount Appliances Repair HVAC today! We look forward to meeting your needs in and around Arlington.
It doesn't matter how serious your oven, stove, or range problems have become. We have the skill and knowledge to give you results. Call our oven and stove repair team if your unit is:
Heating ineffectively
Heating unevenly
Overheating
Sparking
Failing to heat at all
Having door issues
Or experiencing any other problems
We're pleased to provide both electric and gas oven repair. We provide oven repairs for residential units in both home and business settings in Arlington. We'll get to the bottom of the problems you're having and do whatever oven, range, or stove repair services are necessary to get everything working properly again.
Experienced Oven Repair Service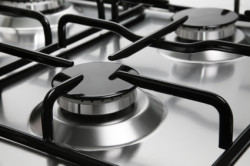 Discount Appliances Repair HVAC was founded in 1995. Since that time, we've been giving our customers electric oven repair, gas stove repair, and other kitchen appliance repair services that are both efficient and reliable. We've learned firsthand the best ways to tackle various problems, so you get results you can trust. Experience matters when it comes to oven repair service, and Discount Appliances Repair HVAC is proud to have had more than 20 years on the job.
We're a fully insured electric and gas stove repair company. That means you can count on us to leave your appliance in better shape than we found it. Plus, we offer a 90-day warranty for gas and electric oven repair that covers both our technicians' labor and any parts we install. So what are you waiting for? Contact Discount Appliances Repair HVAC now to learn more!
We apologize, but we are unable to provide oven repair service for Samsung, Fisher & Paykel, and LG units at this time.