As a brand, Maytag is committed to dependability. When you need Maytag repair, why not hire an appliance service that's just as committed to giving you reliable results? In and around Arlington, you can count on Discount Appliances Repair HVAC for dependable and skilled Maytag appliance repair. Whether you need Maytag repairs for a malfunctioning washing machine or a broken dishwasher, we've got you covered with a timely response and effective service. Contact our knowledgeable pros today to schedule your Maytag repair service, and to learn more about what makes us one of the region's most trusted appliance repair companies!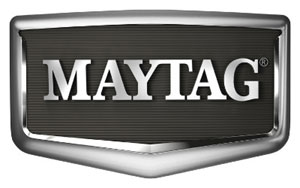 For more than 100 years, Maytag has provided homeowners in the U.S. with appliances that work hard. For the past 20 years, Discount Appliances Repair HVAC has worked just as hard on behalf of Arlington's appliance owners. We offer expert Maytag repair service including:
Maytag washer repair
Maytag dryer repair
Maytag dishwasher repair
Maytag refrigerator repair
Maytag oven repair
As an insured and EPA-certified business, Discount Appliances Repair HVAC takes pride in the quality of our workmanship. We'll carry out your Maytag repairs swiftly and safely, starting with an accurate diagnosis of the root cause of your problems and not giving up until the job is done. When you're having a hard time with your refrigerator, dryer, or other appliance and want to work with Maytag appliance repair pros that care, don't call anyone else.
Warranties for Maytag Repair
Maytag offers some of the best warranties and guarantees in the industry. For instance, you'll get a 10-year limited warranty on parts including your refrigerator's compressor and your washing machine's wash basket and motor. Hiring Discount Appliances Repair HVAC means getting great additional warranty coverage. Our Maytag appliance service is warrantied for 90 days, and we cover both our technicians' labor and any new parts we install. You can count on us for long-term results. Ready to book your appointment with us? Discount Appliances Repair HVAC is standing by to take your call!