Are you having issues with a Kenmore appliance in your home? Discount Appliances Repair HVAC can help. We're your insured and EPA-certified source for Kenmore appliance repair in Arlington and the surrounding region. We care about quality workmanship and about giving our customers great value for their dollar. Your Kenmore appliance service is in excellent hands when you hire our technicians. Whether you need to get things back on track in your kitchen, your laundry room, or elsewhere in your home, we've got you covered. Call or e-mail Discount Appliances Repair HVAC today to learn more!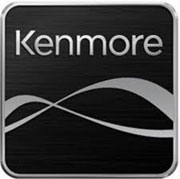 The Kenmore name debuted on sewing machines in 1913, and the brand launched its first laundry appliance in 1927. In the decades since, Kenmore has become a trusted household appliance brand for many consumers. If you're one of those Kenmore appliance owners, you can count on us for:
Kenmore dryer repair
Kenmore washer repair
Kenmore refrigerator repair
Kenmore dishwasher repair
Kenmore oven repair
Experienced Kenmore Appliance Service
Like Kenmore, Discount Appliances Repair HVAC has extensive experience in our field. We've been in business since 1995, which means we have 20 years of hands-on experience with Kenmore appliance repair. We've seen firsthand the various ways in which Kenmore appliances can fall victim to malfunction, and we'll put that knowledge to work in your home.
What else helps us stand a cut above other Kenmore appliance repair service providers in Arlington? We offer a 90-day parts and labor warranty for Kenmore appliances repair. No matter how serious your Kenmore problems have become, we'll work tirelessly to resolve them. We know how much you rely on your household appliances in your daily life, and we'll give you the help you need.
Ready to schedule your Kenmore appliances repair with us? Call Discount Appliances Repair HVAC today! Whether you own a Kenmore, Kenmore Elite, or Kenmore Pro model, we have the knowledge and skill to get the job done right.